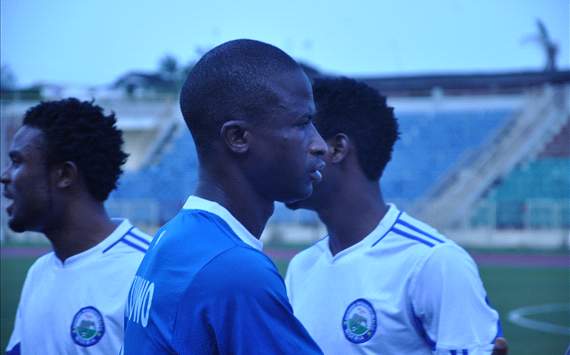 Gbenga Okunowo
Gbenga Okunowo, a former super Eagles Defender, has just lost everything he has as a dangerous outbreak engulfs his house in Ibadan on Sunday morning.
Gbenga had played also for Barcelona FC( 1998-2001) and Benfica. The 33-year-old returned to the Nigeria Premier League when he joined Sunshine Stars earlier this season.
He was very devastated and laments. 
He said: 
"I was sleeping at around 02:00 Sunday morning when I heard some noise in the house beside mine," he said. "The fire started in that house and I jumped down from the bed to help my neighbours.