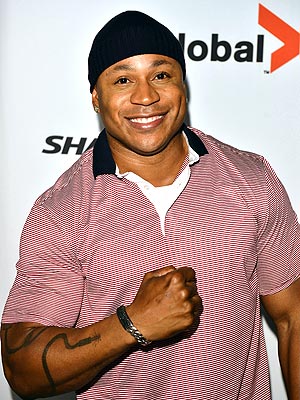 On this Wednesday, Popular US rapper, LL Cool J, caught and beats up an intruder who broke into his house in Los Angeles, while he was sleeping.
While Cool J.(real name is James Todd Smith) was sleeping, he heard

heard suspicious noises downstairs around 2 a.m. Upon going down to investigate, the 44-year-old rapper-actor discovered his home had been broken into by an intruder.
LL Cool J then
apprehend the intruder and restrain him until authorities arrived on the scene. Police, who have yet to release the intruder's name, reported that while the suspect suffered a few bruises, no one was hurt and nothing was stolen from the home.
But thank God nothing bad rally happened as both LL Cool J and his family were not hurt.
"LL Cool J and his family are safe and thank everyone for their thoughts and concern. As a father, husband and citizen, he is committed to keeping his family safe and is cooperating with authorities on this private matter," his rep said.