Sunday, December 9, 2012
Ojukwu Jubilee Hotel at Sabon Gari, Zaria
Another shocker has emerged on the controversial Will of the late Biafran leader, Chief Chukwuemeka Odumegwu-Ojukwu, as investigation revealed that the property allotted to the surprise daughter of the Ikemba was sold long before his death.
According to Sunday Sun, investigation revealed that the Jubilee Hotel located at Sabon Gari, Zaria, willed to the said surprise daughter of Chief Ojukwu, now belongs to a prominent Zaria businessman, who uses the property as foodstuff warehouse.
Saturday, December 8, 2012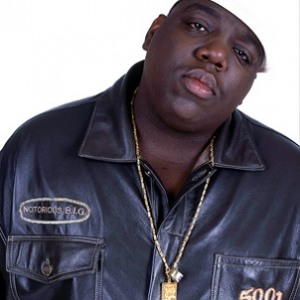 The Los Angeles County Coroner's Office released the autopsy report on Christopher Wallace, aka The Notorious B.I.G. or Biggie Smalls, on Friday, more than 15 years after the rapper was shot to death.
The 23-page report offers fresh details about his death, which remains one of the city's best-known unsolved homicides.
Wallace, 24, was shot and killed early on March 9, 1997, as he was leaving a music industry party. He was riding in the front passenger seat of a Chevrolet Suburban when another vehicle pulled up beside his and someone opened fire.
Wallace was shot four times, according to the autopsy report.
The fatal bullet entered his right hip and ripped through several organs, including his liver, heart and lung. The other bullets struck Wallace in his left forearm, his back and his left thigh.
He was taken to Cedars-Sinai Medical Center, where he arrived in full cardiac arrest and was pronounced dead shortly after 1 a.m.
At the time of his death, he had no drugs or alcohol in his system. Wallace was 6 feet, 2 inches tall, weighed 395 pounds and had a tattoo on his right forearm that read: "The Lord is My Light and my Salvation …"
His slaying has long stumped investigators.
Los Angeles police and the FBI both looked into the case but made no arrests.
Wallace was killed just six months after his former friend and rap rival Tupac Shakur was gunned down in Las Vegas, leading some to believe both shootings were tied to a so-called rap war between East Coast and West Coast hip-hop artists and their record companies.
Shakur recorded for Marion "Suge" Knight's Los Angeles-based Death Row Records, while Wallace was signed with New York-based Bad Boy Entertainment.
Shakur's killing is also unsolved.
The frosty relationship between President Goodluck Jonathan and former President Olusegun Obasanjo may have worsened as the latter has refused to openly sympathise with the former over the death of his younger brother, Meni Jonathan
.
Meni's remains are being interred at Otuoke in Bayelsa State on Saturday (today).
Obasanjo is currently in Ghana, where he is monitoring the ongoing presidential election in the West African country.
The former President, who was until April the Chairman of the Board of Trustees of the Peoples Democratic Party, boycotted the last meeting of the board, which was held at the Presidential Villa, Abuja.
The meeting was conveyed to discuss modalities for the election of his successor.
While Obasanjo prefers a former National Chairman of the PDP, Dr. Ahmadu Ali for the top job, Jonathan is rooting for Chief Tony Anenih.
These differences on serious political and inter-personal relationship between both men have made any process aimed at attaining a truce difficult and deepened their enmity.
Besides, investigations by our correspondents showed that the status of a former Governor of Ogun State, Otunba Gbenga Daniel, in the ruling Peoples Democratic Party, has aggravated the rift between Jonathan and Obasanjo.
Delta State High Court has sentenced four youths to 45 years imprisonment each for kidnapping and robbing the father of former Secretary to the Delta State Government (SSG), Chief Pa Arthur Okowa.
Pa Okowa, father of Senator Ifeanyi Okowa was kidnapped in 2009 at his residence, Efeizomor Street, Boji Boji Owa, as he was preparing to attend a church service.
He regained freedom after three weeks in the captivity of his abductors.
Justice C.O Ogisi, in his judgment yesterday at the High Court sitting in Owa-Oyibu, in Ika North East Local Government Area, said each of the accused persons were convicted and sentenced to thirty-five years each on count 1 and 2 and ten years imprisonment on count 3 and 4.
Justice Ogisi also said that the sentence is to run concurrently as the prosecution proved its case beyond reasonable doubt that the accused persons committed the crime.
Justice Ogisi, in the judgment that lasted for about one hour further stated that the court was convinced that the accused persons committed the offence following their confessional statement that linked them to the offence for which they were charged.
The accused persons; Fresher Aiworo, Victor Ajulor, Bright Onyemani and George Ogala, all male, according to the charge sheet, were charged with offence of committing armed robbery, punishable under section 1(2) (a) of the robbery and firearms (Special Provision) Act and kidnapping, punishable under section 516 (A)(1) of the criminal code of the laws of the Federation.
Nigeria's Joint Task Force (JTF) on Operation Restore Order has disclosed that it shot dead four suspected terrorist commanders of the Boko Haram group after an operation in Maiduguri.
JTF spokesman Lt.-Col. Sagir Musa announced this in a statement issued in Maiduguri.
He said the operation was sequel to last week's killing of a notorious commander of the group, Abduulkareem Ibrahim, in Maiduguri by men of the task force.
"Following the killing of Abdulkareem Ibrahim a high-profile terrorist commander in a joint operation along Damboa-Biu road on Dec. 2, 2012, a follow up operations was conducted between 3 and 5 December based on additional information," he said.
Musa said the operations were conducted at different parts of Maiduguri in areas identified as hideouts of the suspected terrorists.
"The operations were successfully conducted in Sabon Gari, Sabon Layin Gwange, Dala Sajeri, Sulemanti areas of the city among others.
"Four identified suspected Boko Haram sub-commanders, including two Improvised Explosive Device (IED) experts were killed in a shootout," he said.
Musa said that two soldiers were injured during the operations.
"Five AK 47 rifles, one pistol, 11 AK 47 empty magazines, one G3 rifle, 176 assorted ammunitions,
24 assorted prime IED gas cylinders were recovered.
"Other items included 12 pieces of IEDs remote control switches, 16 assorted IED incendiary materials and chemicals among others," he said.
U.S. Secretary of State Hillary Clinton meets with
Nelson Mandela
, 94, at his home in Qunu, South Africa on Aug. 6, 2012.
Former South African president
Nelson Mandela
was admitted to hospital on Saturday for medical tests, although the government said there was no cause for alarm.
A statement from President Jacob Zuma's office gave no details of the condition of the 94-year-old anti-apartheid leader.
"Former President Mandela will receive medical attention from time to time which is consistent with his age," the statement said.
"President Zuma assures all that Madiba is doing well and there is no cause for alarm," it added, referring to Mr. Mandela by his clan name.
Mr. Mandela, who became South Africa's first black president after the country's first all-race elections in 1994, was admitted to hospital in February because of abdominal pain but released the following day after a keyhole examination showed there was nothing seriously wrong with him.
He has since spent most of his time in his ancestral home in Qunu, a village in the impoverished Eastern Cape province.
His frail health prevents him from making any public appearances in South Africa, although in the last few months he has continued to receive high-profile visitors, including former U.S. President Bill Clinton.
Barcelona manager Tito Vilanova, has confirmed that Lionel Messi will be in the squad that will travel to face Real Betis.
The 25-year-old Argentine picked up a knock on his knee, after he came on as a substitute in Wednesday's Champions League game against Benfica. He was initially a doubt for the game, but Vilanova says the forward has recovered enough to travel with the rest of the team.
"If there was even the smallest risk then Messi would not travel with the rest of the team," Vilanova told a press conference.
"This means he has recovered and ready to play. However, we will assess his condition tomorrow [Sunday] and then decide whether he can play 90 minutes or not."
The manager also spoke about Betis and how they have been a problem to Barcelona in recent years, while confirming Alexis Sanchez is close to a return from injury.
"Betis and Pepe Mel cause us problems every season," he added. "As for Alexis [Sanchez], he has recovered faster than we thought and he is doing well physically. He just needs to get some playing time to get him up to full match fitness."
It's obviously no news that the much-talked about Nigerian Broadcasters Merit Awards has come and gone, the event that took place last night at NECA house, Alausa, Ikeja, Lagos state will be talked  about till next edition.
In a press statement issued by Reality Entertainment, many awards couldn't be announced at the event due to time constraints.
"Although, winners of some categories could not be announced due to time constraint, no thanks to most On-Air Personalities, who came late, NBMA 2012 is bigger and better than last year.
The statement acknowledge the effort of the event hosts, the trio of Ifedayo Olarinde a.k.a Freeze of Cool FM, Yeancah Adamu, formerly of Soundcity and Showbiz big babe, Toni Payne. Wonderful performances from the likes of General Pype, T-Code, Korede Bello, D'Lyte, Shebaby, DJ Stramborella, DJ Tunzy (Just 18 years old) Ceeboi from Ibadan, Jason Blu among few others who were part of the show.
The statement further reads "We also thank, Rainbow 94.1, our official Radio Station, Hola TV, Thompson Tabi, our able producer who managed the hitches very well, and very few team of  The Reality Entertainment, organisers of Nigerian Broadcasters Merit Awards. NMBA 2012 is done, let's do it again next year. Here are the winners at glance. Kindly leave your comments and remarks.  Those who missed the night of fun and celebration due to far distance or tight schedule can call 0805 443 4969 for their plaques.
Competitive Categories
1. Newscaster of the Year (TV)
Male
-Cyril Stober (NTA)
-Female
-Jire Kola- Kuforiji (AIT)
2.Newscaster of the Year (Indigenous)
- Nedu Emmanuel (Wazobia FM)
3. News Reporter of the Year (TV)
-Omoh Basuaye (AIT)
It started when she was eight. For the next 28 years, Miss Funmi Ayotade lived as a lesbian. It was a journey that took her to the high and mighty. It also left her with permanent scars. In this interview, shares her heart-rending escapades in the world of lesbianism.
How did the journey into lesbianism start for you?
I can remember faintly that when I was four, I started noticing a strange feeling for fellow girls like me. We were in Blackburn, United Kingdom then where I was born. I knew something was just wrong with 
me. I wasn't acting like my playmates. I can remember I was always scared of so many things. I was nervous of toys and very afraid whenever they tried to take my picture.
The family of a lady, Gloria Akpan, has accused their daughter's lover, Ita Eyo, of killing her in his residence in Ayobo area of Ogun State.
Gloria and Eyo both from Akwa Ibom State had been cohabiting since March 2012 before the sad incident occurred on November 3. The lady was six-month pregnant before she died.
A family source, who craved anonymity, said when he spoke to Gloria on Friday, a day before her death, she told him that all was well, adding that it was shocking to learn that she had died the next day.
The source said, "Without seeing any member of the family, that same Saturday, they hurriedly buried her.
"This is suspicious. The information we got was that she was strangled as she bled through her nose and mouth."
Toni Braxton
Singer Toni Braxton has been hospitalized in Los Angeles.
The R&B performer says in a Tweet on Friday that she's been hospitalized because of "minor health issues" related to Lupus. A spokeswoman confirmed the hospitalization but had no other details. "But no worries!," Braxton wrote to fans. "I will be out any day now."
The 45-year-old singer of "Un-break My Heart" revealed two years ago she has Lupus, a potentially deadly autoimmune disease that killed Braxton's uncle. She also suffers from a narrowing of the blood vessels in her heart.
Braxton said in a recent "20/20" interview that doctors told her the Lupus diagnosis meant her performing career would likely be diminished and the disease helped push her into a recent bankruptcy.
Rap Mogul and CEO of Bad Boys Entertainment, P. Diddy, ealier posted his own baby rumors after posting a photo of himself looking at a pregnancy test on Instagram.
Since he's engaged to Cassie, its safe to assume she's with child…or maybe it's just a publicity jest?
Time will
tell if it is a rumour or not.
There's serious bad blood right now between two music stars: Goldie and J Martins. It's a long story, but I'll try to make it short. Goldie invited J Martins to South Africa in November to appear in the video of a song they did together called Give It To Me. J Martins asked for business class. Goldie said she couldn't afford it. J Martins agreed to come reluctantly. Then he told Goldie to pick him up at the airport. Goldie sent someone instead. J Martin refused to follow the man Goldie sent to the airport to pick him up, saying he didn't want to be kidnapped (which makes sense).
J Martins then checked himself into a $700 hotel, refusing to check into the hotel Goldie booked for him. Goldie and other members of her crew then went to J Martins' hotel to see him but he refused to see them. He said he was tired, and was not feeling well, so couldn't see anyone. Then the morning of the shoot, J Martins refused to come to set. He asked Goldie and her crew to pay for his hotel accommodation. $700 x 5 nights = $3, 500. Goldie said she couldn't afford it. After much begging and talks, J Martins agreed to two nights refund which was $1400.
After that was settled, J Martins didn't show up on set till 3pm that afternoon. When he got on set, he refused to enter the video until they gave him the $1400. Then he complained about the costumes…he refused to do this, refused to do that…he was rude, he was talking on the phone…etc…etc.
Anyway, to cut the long story short, the white guys shooting the video got tired of all the drama and packed their stuff and left without completing the video. J Martins shot some scenes but not all Goldie is said to be pretty angry at J Martins because she lost a lot of money.
Linda ikeji Blog.
Six friends were reported to have been involved in a gruesome car accident at the earlier hour of today in Ibadan, Oyo State, out of which four of them whose name were Johnson, Bisola, Small and Dube passed out in the hospital and other two in critical condition.
Their Red Toyota Camry (muscle) collided with another oncoming vehicle while driving from a club along Ring Road, name withheld, to another club.
Please, people drive safely home, buckle up for safety and do not drink and drive. Also don't let your drunk friends drive
.
Oh my God!! May Their gentle Souls Rest In Peace.
Chiege Alisigwe came into limelight after starring alongside Ramsey Nuoah in the blockbuster movie 'My Love' in 1998. She has since become one of the most-sought-after actresses in Nollywood. In this interview, the delectable actress talks about her NGO, which she recently set up to cater for the welfare of the less -privileged people in our society as well as her plans to establish a studio among other issues.

You recently set up an NGO. What is it all about?
What I had in mind when I set up my NGO was to use the platform to reach out to the less privileged people in our society. You know, somebody might be looking good but inwardly, he or she has a lot of problems bothering him. So, we really want to see how we can assist them in our own little way.

Have you reconciled with your husband?
I don't know. I hate talking about my private life. But what I know is that I have a child now.
I do not what to say.
Do you accept sachet or bottle water offered by unknown passengers in a commercial bus? Then, you must be careful as some robbery gang have devised this method to rob unsuspecting passengers.
This discovery is coming on the heels of the arrest of five members of a notorious robbery gang by operatives of the Special Anti-robbery Squad, SARS, of the Lagos State Police Command. The gang specialized in drugging unsuspecting passengers in commercial buses before dispossessing them of their valuables,
Unlike their other partners who use their vehicles to perpetrate the heinous crime, the arrested suspects as gathered, would board commercial buses and position themselves strategically to actualize their devilish act.
Their modus oparandi include trailing their targets either from the bank, or public places, right into a commercial bus.
I recently did a HIV test which was required by my Head Office at work. Due to the nature of my work, it is required every 2 years. I found out three weeks ago that I was HIV+. I went back and took another test just to confirm and it still came back positive.
At the moment, I am just cold, scared and angry. I don't even know what to do with myself. I have been thinking of jumping off, if you understand what I mean.
I am angry because i feel that I brought it upon myself. I had a fling with one of my coworkers which lasted only for a week. I remember I did not use protection on one of the days.
My wife has been noticing my behavior and I have been ignoring her. I have not summoned up enough courage to tell her the news because I know that she will also be HIV positive.
I have been thinking long and hard on how to break the news to her but the scared part of me is telling me run. I really don't know what to do. I am just tired.